test :
Articles : March 2022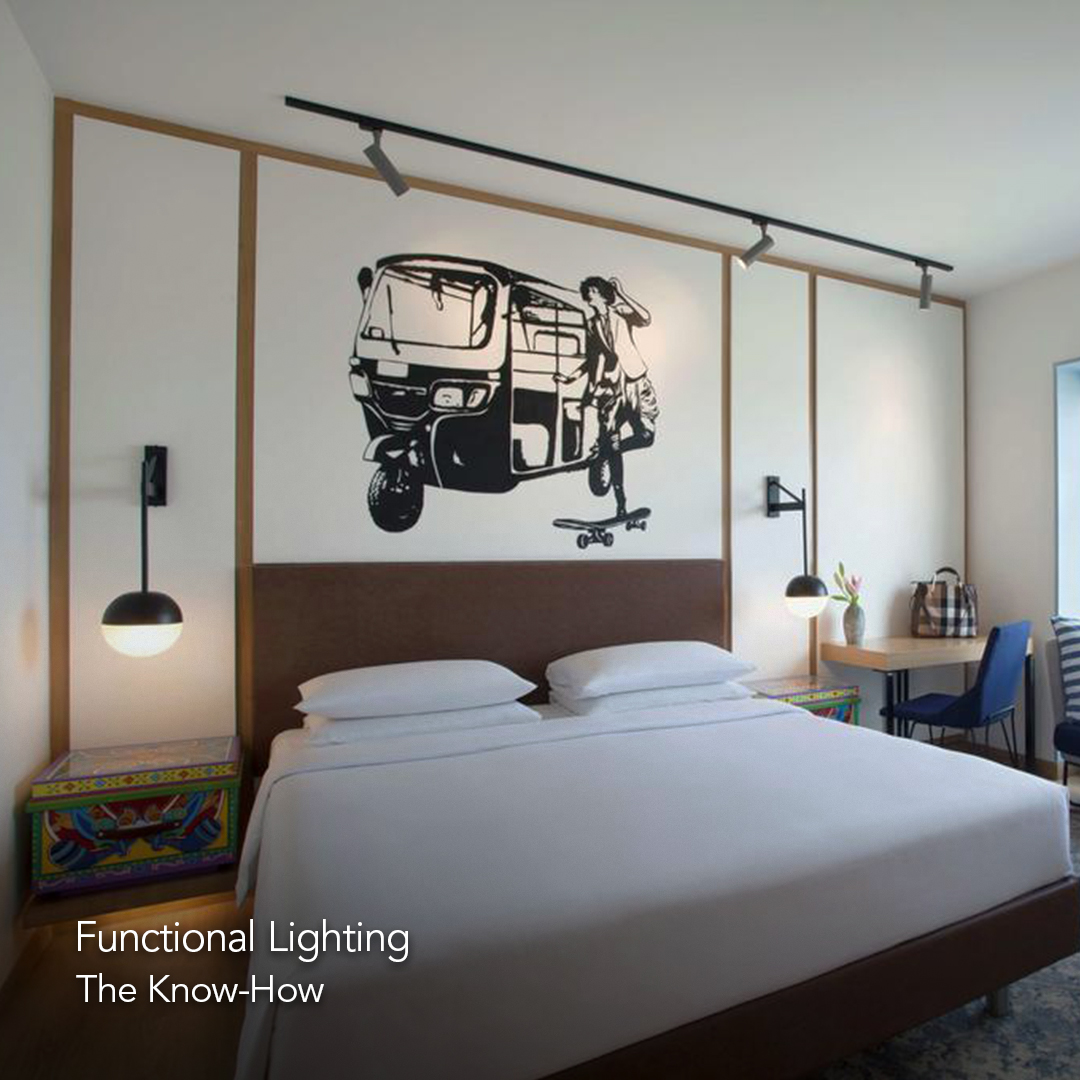 Functional lighting has enabled presets that open up a whole world of possibilities for elevated living. Technology upgrade in lighting concepts has made it possible to centrally configure the complete lighting system on automation, security, audiovisual and curtains/blinds, and motion sensors or daylight sensors. Human-centric lighting allows for a smooth shift in illumination from bright and utilitarian to sophisticated and relaxing at night.
Light manipulates design by drawing the eye to the textures and materials used and determines how one would perceive and experience a particular space. Lighting considerations, similar to architectural space planning, are crucial in gauging the colour and material scheme as part of a larger spatial experience. It is vital to choose an optimal lighting source and recognise the desired effect of that fixture as it dictates the design aesthetic of the space. We should prioritize the qualitative side of lighting instead of quantitative lighting, that meets the minimum lighting requirements to illuminate any space. Studying the tangible aspects of space planning such as wall, flooring and ceiling colour and height, explains the materiality of these spaces along with some inclusion of decorative lighting fixtures. All these elements put together give us an idea of the wattage of light required in the space, that further gives us the preliminary lumen packages requirement.
Each space must be illuminated within a home based on functionality, budget and aesthetics. For example, living and dining rooms need central highpoints amongst layered light. One must identify and invest in a few decorative fixtures as the primary source of illumination, to save costs. Task lighting in bedrooms can be glamorized using side table lamps of approximately 600 lumens.
More and more Indian homes are now adopting automation, especially lighting solutions that are affordable, easy to install and provide easy upgrades. Here are some trends that I feel will be a game-changer in 2022:
Occupancy sensors
Homeowners & commercial spaces are becoming increasingly aware of the cost savings and reduced energy consumption benefits of lighting control technology. Occupancy sensors offer an effective solution where there is constant traffic, timed switches based on elapsed time or programmed
according to specific schedules, dimming controls, or a combination of these options.
Integrated systems
With a fully integrated system, homeowners get efficiency, enhanced life safety and security, and energy savings with lighting controls. In addition, the integrated lighting control system interface makes operations easy. For example, when you open your biometric locks, lights turn on automatically.
Dimmable automated lighting
While dimmable automated lighting has been around, 2022 will offer more choices for consumers in terms of style and technology. Fluorescent dimming will continue to gain popularity, and one is not restricted to choosing between the efficiency of fluorescent lighting and aesthetics.