test :
Articles : October 2021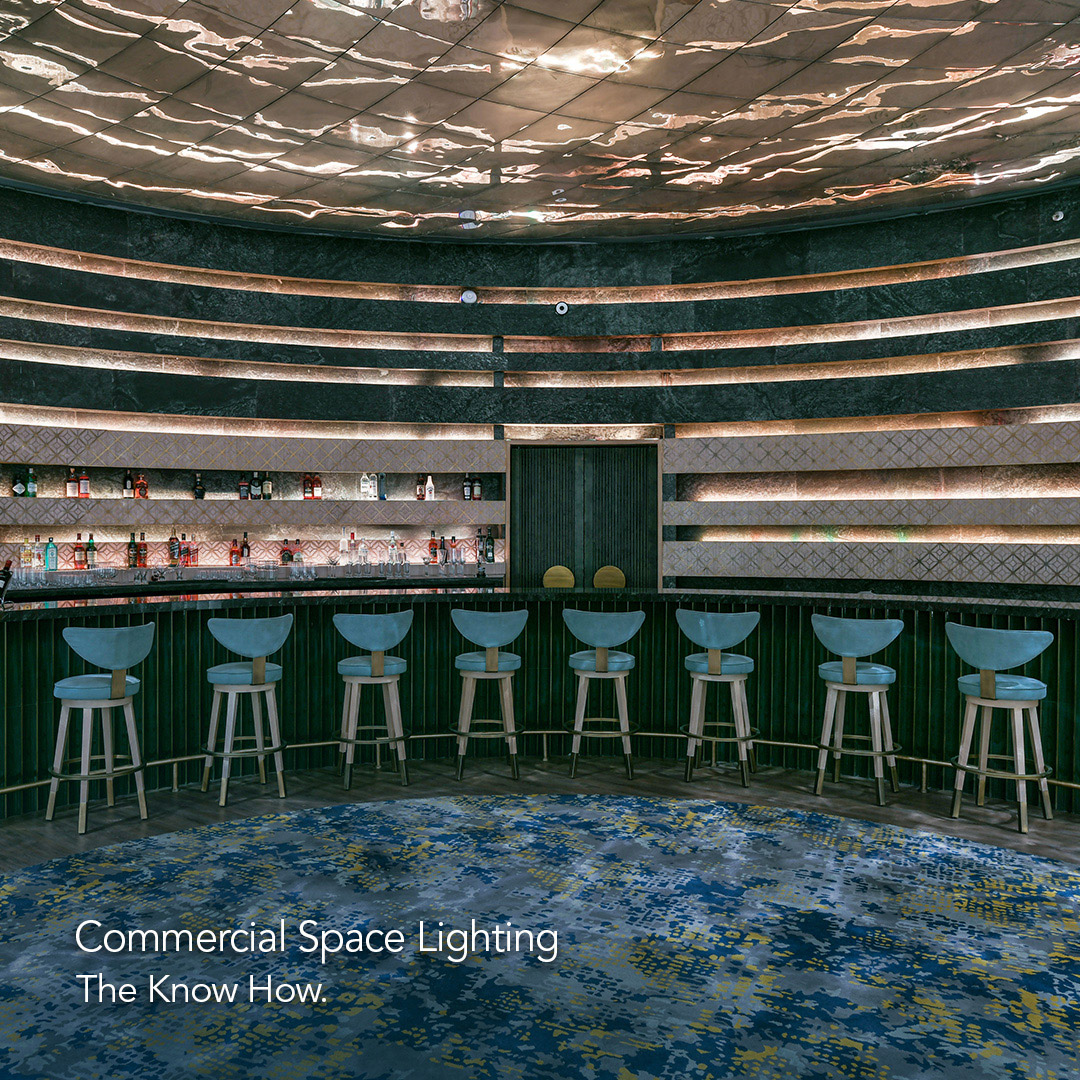 With the advent of time and a constant need to rediscover the methods of business, there is a need for innovation in commercial interior lighting design. Lighting as an element has undergone several iterations to discover which type of lighting design suits a retail store best. Lighting designers intend to always craft visually rich and illuminated environments and not solely create brightly-lit spaces.
The intent of lighting design is to attract customers to peruse the space and increase footfall, thereby increasing the probability of drawing sales. It is an effective marketing tool, albeit underrated, to build brand identity.
Cost vs brand integrity
Most stores or brands have a set standard to establish visual appeal which often may falter when it comes to lighting design. The dilemma of choosing between brand value and expensive fixtures is quite prevalent, especially in India where cost-effectiveness is crucial. In recent times, Indian lighting designers have become receptive to the effects of lighting on brand value and they devote time and understanding into what supports their project aesthetic and the quality of products that they buy for their brand.
Energy consumption
For spaces which are used extensively, it is recommended to use technically advanced fixtures for sustainability and cost savings. Not only would this ensure the optimal functioning of stores, it would also assist with energy savings for a better and cleaner lifestyle. Metal halide lights, for example, cover large spans in a light graze. They are far more energy efficient than CFLs or halogens, but are pricey upon installation and take time to light up. The newer range of CFLs have features like instant-on and excellent colour rendition, which goes to show the growth in the market. However, LEDs are still one of the most viable options for retail lighting, and save on the electrical lighting bills as well.
The right ambience
One's experience at a retail space is largely dictated by the ambient lighting created there. A good practice to follow is to invest a generous budget into designing the ambience. Although an intangible element in commercial design, it directly affects the frequency of customers buying from stores. Another value addition is if lighting design can be handled as a single unit, it allows the flexibility of switching up themes based on products in the store. Adapting the mood of the retail unit to the nature of the products is a USP and attracts the customers' attention.
Juxtapose light and material
Creating pockets of contrast between high luminous beams of ceiling light and display on the walls of the store will draw attention specifically to where it is desired. This is a different take on lighting, than generally illuminating the whole space. The colour temperature and tone of the light must match the tone of the product for the necessary impact. Due to long operating hours and their versatile nature in colour rendering, LEDs are a popular choice to light most retail stores.
Using the right tools and hiring the right lighting designers will help make the right decisions. The area invested in commercial spaces is valuable and purchasing good quality fixtures and smart space planning can do wonders for any business.